How to send and request gifts?
How to hand in collections?
Keeps freezing/Running slow
Sometimes multiple freezing incidents happen when the device you are playing on does not have enough memory available. Here is what you could try:
– Check which applications you currently have open. If you never shut down your tablet or phone the chances are that you currently have a lot of apps running in the background. Please shut down all the apps you are not using. This will free up more running memory space. You can also do this by turning your device completely off and back on again.
– If the drive of your device is almost full, it will also start to run slower. Please try to uninstall some of your old apps to free up some disk space.
– Also, are you connected to the internet while playing? Sometimes the freezing happens when the game tries to connect to Internet, but has no connection. Try playing the game in a WIFI area.

How can I change a wrong typed ID?
Can you please send me your user IDs for the games you want to link and I should be able to fix this for you support@tamalaki.com

How can I transfer my game to a new device?
The progress and the user ID of the games are linked to the device you play on and unfortunately it's not possible to transfer progress to a new device.

How do I unlock Asia?
You have to complete certain quests.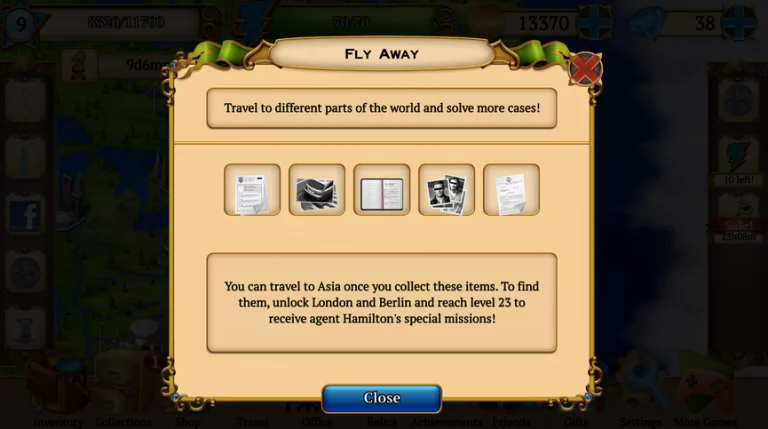 They do need to complete the collections and when you press 'explore' it shows a popup detailing this.
Keep losing items, what should I do?
Please give us more details at: support@tamalaki.com such as how it happened, your device, your Operative System and your game version if you can. The more information will help us find the issue.